Features
Encourages beak and jaw exercise
Safe, quick link fastener for easy attachment to any cage
Relieves boredom and increases activity level for birds
Constructed from pet-safe sisal twine and wood
Where To Buy
Product Description
Wildly fun, the Hartz Sisal Twine toy will have your bird chomping, chewing and swinging for hours. This exciting toy boasts sisal twine and wood block materials. Simply hang the toy from the top of any cage.
Related Articles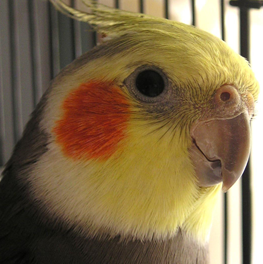 Training & Play
Most changes in bird behavior are associated with growth development, environment, or bonding with humans.
Training & Play
Some bird species will speak more clearly than others, and personality will also play a role in what your bird picks up from his environment.
getting started
Breeding and raising baby birds requires a significant time and financial commitment.
Related Products
Supplies a natural source of calcium and helps keep your bird's beak trimmed and sharpened
Safe, efficient and sanitary method to keeping your small pet's cage Safe, efficient and sanitary...
Encourages beak and jaw exercise