Dentist's Best
Hartz Bonanza® Parakeet Treat Sticks Orange Citrus Flavor
SKU: 3270011570
Features
This healthy snack, specifically formulated for parakeets, is fortified with vitamins, minerals, antioxidants and omega-6 fatty acids to help maintain health and vitality
Includes 4 orange citrus flavored treat sticks with a tasty fruit, seed and grain combination
Hang treat stick vertically from side of your pet's cage or place the hanger between cage wires and rotate
Where To Buy
Product Description
Spoil your feathered friend with delicious treats that are perfect for Polly. A healthy and fun way to add variety and excitement to your pet bird's daily diet, Hartz Treat Sticks combine tasty fruit, seeds and grains. Each stick is fortified with vitamins, minerals and antioxidants so you can feel good about letting them indulge!
Contains
Vitamin A helps support eye, skin and immune system health.
Vitamin D helps birds effectively use calcium and supports bone health.
Vitamin E acts as an antioxidant and helps maintain healthy cells.
Omega-6 Fatty Acids help promote healthy skin & vibrant feathers.
Feeding Instructions
Hang treat stick vertically from side of your pet's cage or place the hanger between cage wires and rotate.
Replace when consumed or soiled.
Always keep fresh water readily available for your pet.
Store in a cool, dry place.
Related Articles
Feeding your bird doesn't have to mean just seeds, nuts and commercial food.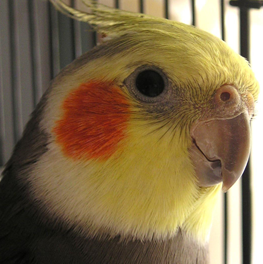 Most changes in bird behavior are associated with growth development, environment, or bonding with humans.
Since most homes aren't naturally bird-friendly, bird owners will want to shop around for the right cage.
Related Products
Great all-natural treat for seed-eating pet birds that offers your feathered friend a foraging opportunity...
Hartz® Nutrition® Millet Spray is a naturally grown treat for all seed-eating pet birds. These...
This healthy snack, specifically formulated for parakeets, is fortified with vitamins, minerals, antioxidants and omega-6...