Dentist's Best
Hartz
Hartz® Disposable Male Wraps with FlashDry® Gel Technology - 40ct
SKU: 3270011247
Features
Highly absorbent core with FlashDry® technology turns urine into gel instantly for up to 6 hours* of leak-proof protection
Excellent for dogs who suffer from incontinence, excessive marking, are recovering from surgery, urinate from excitement and for travel purposes
Patented "Comfort Hold Strip" provides soft & comfortable yet secure fit for your dog without the velcro sticking to the fur. It can be shifted over and over again so you're able to position the wrap securely for a tightened and customized fit
Includes 52 soft and disposable wraps in designer prints for male dogs
To find your dog's waist size, measure the widest point around your dog's waist.
Where To Buy
Product Description
Hartz® disposable male wraps provide doting dog parents with a better solution for managing incontinence, excitable urination and plans to travel confidently. It delivers leak proof protection and comfort for your dog that you can count on at home and on the go. The expert design of Hartz® male wraps uniquely follows the natural contours of your dog's waist to offer an unmatched fit that's comfortable and breathable with soft and stretchable gathers, yet snug and secure. Plus it contains Hartz® FlashDry® technology, which instantly turns urine into gel, ensuring your pet stays dry for up to 6 hours*. The patented, repositionable Comfort Hold Strip accommodates dogs of all shapes and sizes to ensure the most flexible and customizable fit.
*Based on the average 6 hour urine amount of a healthy dog (may vary depending on each dog)
Related Articles
training & play | dogs
Spring is one of the most popular times of year for dog adoption, which isn't particularly surprising if you take a look outside.
training & play | dogs
If you're a pet parent to any of the country's estimated 78 million dogs, here's how to make house training easier for both you and your pet.
getting started | dogs
Adding a new member to the family dog pack? Follow these 5 helpful tips to get started!
Related Products
Hartz disposable dog diapers help your dog regain independence, avoid unwanted accidents, and interact more...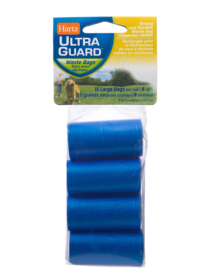 Unscented, large waste bags make picking up after your pet quick, simple and easy
Hartz male wraps help your dog regain independence, avoid unwanted accidents, and interact more fully...