Features
Combines succulent tuna delectably blended into a smooth and satisfying sauce for a lickable treat so delicious cats lick the bowl clean
1.4 ounce single serve pouches
Delicious wet texture allows your cat to enjoy fish, meat and juices together, rather than only being able to lick the sauce while having to leave the meat behind
To serve, hold pouch at top edges with both hands and shake gently. Then, tear pouch open and squeeze the sides to widen the opening. Pour the treat into your cat's dish and watch it disappear!
Your frisky feline will love trying all our lip smacking varieties: stew, bisque, chowder and pate, which include items for kittens and senior cats (10 years+ and 15 years+)
| Flavor | Quantity | Size |
| --- | --- | --- |
| Tuna & Chicken | | 1.4 oz. |
| Tuna & Shrimp | | 1.4 oz. |
| Kitten, Tuna & Chicken | | 1.4 oz. |
| Senior 10+, Tuna & Chicken | | 1.4 oz. |
| Senior 15+, Tuna & Chicken | | 1.4 oz. |
| Tuna & Veggies | | 1.4 oz. |
| Tuna & Chicken | 5 pack | 1.4 oz. |
| Variety Pack | 12 pack | 1.4 oz. |
| Variety Pack - Senior 10+ | 12 pack | 1.4 oz. |
| Tuna | | 1.4 oz. |
Where To Buy
Product Description
Searching for a treat your favorite feline can't resist? Look no further. Delectables is the first gourmet lickable treat to combine tender, real chicken and succulent, plump fish in four purr worthy textures: bisque (smooth), stew (hearty), chowder (creamy) and pate (soft). Each recipe boasts nutritious and flavorful ingredients delectably blended for easy-to-lap eating with items for kitten, adult, and senior life stages.
The unique consistency, combined with our superior palatability technology, makes Delectables Lickable Treats so delicious cats lick the bowl clean! The purrfectly sized 1.4 ounce pouch is easy to open and pour for a quick snack or food topper to entice finicky eaters.
Related Articles
health and nutrition | cats
Whether you've just decided to adopt a cat or you're a longtime pet parent, most cat owners will tell you that their cats can be particularly fussy about their food from time to time.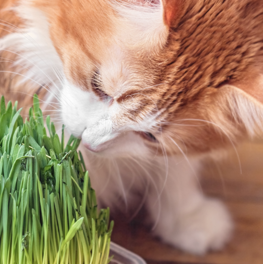 health and nutrition | cats
Catnip is a plant that has a hypnotizing effect on the feline family, but how exactly does it work?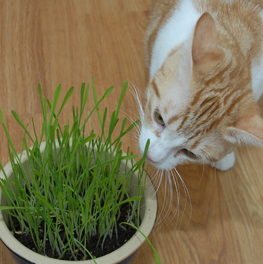 health and nutrition | cats
Supplements and treats each serve a purpose. Balance is the key.
Related Products
Combines tender chicken and succulent tuna in 2 unique textures – hearty stew and smooth...
Delectables Lickable treat for kittens combines tender chicken and succulent tuna delectably blended into a...
Delectables™ Lickable Treat Bisque, Tuna & Shrimp, combines succulent tuna and plump shrimp delectably blended...