Features
Colorful and festive toy can be stuffed with treats to make playtime even more exciting
Features a fabric pocket that holds treats, and a pull tab for your party pup to open it, providing stimulation in a rewarding and mind building manner
Contains a squeaker inside to keep the celebration going
Where To Buy
Product Description
Celebrate playtime with the Hartz Doggie Piñata, a treat dispensing toy that will satisfy your party pup's need for stimulation in a rewarding and mind building manner. Simply place a few treats inside the fabric pocket and watch as your playful pal figures out how to tug the strap for a tasty prize. A hidden squeaker inside adds to the festivity of bright colors and streamers. Soft, yet durable, this donkey is ready for round after round of interactive play. When your pup leaves the after party, this plushy toy makes for a great cuddle buddy too! Remember to supervise your pup with any toy.
Related Articles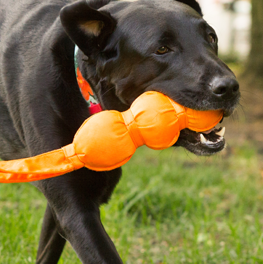 When you go to adopt your first dog, there are a few things you'll be leaving the animal shelter with. These include essentials like a leash and collar, as well as pet ID tags and perhaps a sleeve of tennis balls.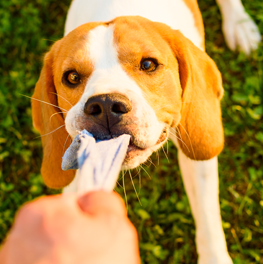 Games and play are a fun way to interact with your dog, but you need to play by the rules.
training and play
Keeping your dog's toys all together in a single place will make it easy for you to keep track of them. It will also make it easier to go through them on a regular basis and decide which need cleaning and which should be thrown away.
Related Products
Double Ring toy consists of a ball at the center and two rope loops that...
Lifelike and loveable woodland animal plush toys each feature an interactive squeaker for a whole...
A chew toy and treat all in one! Satisfy your dog's natural urge to chew...