Features
Breakthrough technology eliminates small animal urine odor on contact
Includes 17 fluid ounces of fresh scented bedding and litter odor eliminating solution in a convenient spray bottle
Non-toxic and safe for small animals
Use all Nodor® small animal products - bedding, spray and wipes - for best results
Where To Buy
Product Description
Powered by Nodor®, our unique odor encapsulating technology, Hartz bedding spray completely eliminates small animal urine smell on contact. Simply spray the fresh scented solution liberally on any bedding or litter in-between periodic cage cleanings. The product will instantly surround odor molecules to permanently stop them from emitting unpleasant urine odor. Use all Hartz® Nodor® products – bedding, spray and wipes – for the best results.
Related Articles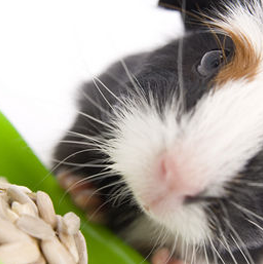 health & nutrition
Small animal diets are just as diverse as the individual species are.
habitat
With so many products on the market, keep a few essentials in mind when choosing small animal bedding.
getting started
Every small animal has a different idea of a happy home.