Features
Supplement rich with Omega fatty acids, vitamins and minerals essential for healthy skin and coat with antioxidant Vitamin E and Omega Fatty Acids 3, 6 & 9
Includes 45 chicken flavored soft chews in a convenient, resealable bag
Soft and chewy texture is great for senior dogs or those with sensitive teeth
Proudly carries the Quality Seal from the National Animal Supplement Council
Where To Buy
Product Description
A treat and supplement all in one, Hartz Skin & Coat Soft Chews for Dogs are rich with Omega fatty acids, vitamins and minerals essential for healthy skin and coat with antioxidant Vitamin E and Omega Fatty Acids 3, 6 & 9. Each delicious chicken flavored daily chew boasts a soft and chewy texture, making them easy for senior dogs and pups with sensitive teeth to enjoy. This product proudly carries the Quality Seal from the National Animal Supplement Council.
Related Articles
Dogs
Whether you own a dog or a cat, spring is the time of year when you'll be noticing plenty of excess pet hair on your furnishings.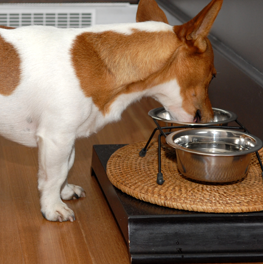 health and nutrition | dogs
It's important to feed your dog foods from all of the essential food groups on a daily basis.
grooming | dogs
Coat care basics include brushing, bathing, regular inspections and a healthy diet.
Related Products
Daily multivitamin in one tasty chew with essential nutrients to support overall health in adult...
Gentle, soothing ear cleaner with aloe and lanolin removes harmful wax build-up and debris
Offers relief for dogs suffering from ear mites by killing the parasites on contact