Dentist's Best
Wardley
Wardley® Advanced Nutrition™ Perfect Protein™ GoldFish Flake Food - 3oz
SKU: 4332400555
Features
Fish food scientifically designed to provide the ideal balance of nutrients your goldfish require to support normal growth
Includes 3 ounces of premium flakes in a convenient, easy-to-store jar
Formulated for less waste and cleaner water
Contains no added artificial dyes that can harm fish or cloud water
Where To Buy
Product Description
Wardley Advanced Nutrition Perfect Protein Goldfish Flakes are scientifically designed to provide the ideal balance of nutrients your goldfish require to support normal growth. This formula maximizes protein utilization and reduces fish waste to maintain clearer water and a healthy environment for your fish.
Related Articles
health & nutrition
If your fish is looking a little overweight/fat, it could be caused by a number of different things, and not just that he's eating too much.
health & nutrition
Feed your fish diets specifically formulated for their type and beware of toxins.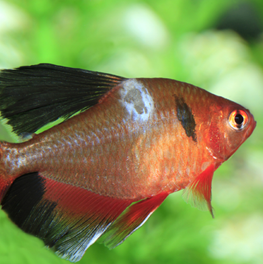 health & nutrition
All living things, including your aquarium fish, are subject to disease organisms and parasites.
Related Products
Ideal protein-to-fat ratio to support healthy growth for your goldfish
Ideal protein-to-fat ratio to support healthy growth for your goldfish