Dentist's Best
Hartz
Hartz Dentist's Best® with DentaShield® Dental Kit for Dogs & Cats
SKU: 3270012502
Features
Dual ended toothbrush features both large and small heads to accommodate dogs and cats of all sizes
Includes toothbrush, finger brush and a 3 ounce tube of toothpaste specially formulated with DentaShield to clean, freshen and whiten teeth
Ergonomic angles make it easier to brush your furry friend's teeth
Bristles help to gently remove food debris and plaque
Where To Buy
Product Description
Dogs and cats suffer from tartar, gum disease and tooth loss just like we do. The Hartz Dentist's Best Dental Kit provides an oral care system to help remove and control harmful plaque that clings to teeth and gums, causing cavities and gingivitis. Revolutionary DentaShield technology is infused in the 3 ounce tube of toothpaste, and works by bonding with components in your dog's saliva to clean, freshen and whiten teeth. Plus, it's scientifically proven to help reduce tartar.
The ergonomic, dual headed toothbrush ensures a perfect fit for every mouth and an angled neck for easy reach. Extra soft bristles provide a gentle yet effective cleansing action. The bonus finger brush comes in handy for cleaning hard-to-reach teeth such as molars, and helps kittens, puppies and new pets become used to the act of brushing.
training and play
Moving through doorways with your dog on a leash can help develop the relationship you have with your dog as the leader.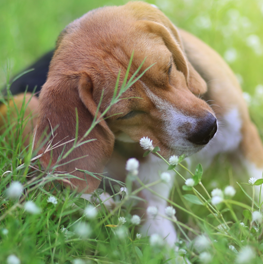 health and nutrition
If fleas are on your dog, you can be sure that they are also in your home. There are three ways you can take action for flea control and prevention: immediate treatment, infestation control and infestation prevention.
training and play
DoodyCalls, a Virginia-based pet waste pick-up service, has recently focused on spreading awareness about the growing public health problem of unattended dog waste.
Related Products
Dual ended toothbrush features both large and small heads to accommodate dogs and cats of...
Gentle, soothing ear cleaner with aloe and lanolin removes harmful wax build-up and debris
2 oz nursing bottle has clear fill lines to ensure accurate feeding