Our Story
We're passionate about nurturing happy, healthy pets. It's what motivates us to create innovative products that offer great value.
Explore Hartz
Learning center
parasite protection
You might be surprised to learn that while fleas thrive in humid, warm conditions – with the height of their activity in the spring, summer and even fall – they can and do endure the winter months by surviving in a variety of ways.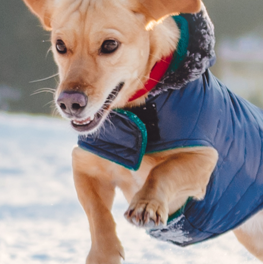 training & play | dogs
Not every pup enjoys plunging temperatures, which can really cut into their recreational time. Whether it's you or your dog who hates being outside when the air gets frosty, your dog needs playtime.
habitat
Many birds need your help adapting to the changing seasons.