Features
2-in-1 toy can be played with as a squeaky plush ball or extended to insert an empty plastic water bottle that crinkles when chewed
Jungle-cat themed plush toy features a hidden squeaker in the head and attaches to the tail with a hook and loop fastener to form a ball your pooch will love to chase
Expands to fit an empty plastic water bottle that makes an irresistible crunching sound when chewed
Great for light chewers and cuddly enough to curl up with during nap time
Where To Buy
Product Description
Dogs who go crazy for noise will love having a wild time with the Hartz Double Play Pal. This big cat is designed for big fun, providing two play options for a howling good time. Collapse the feisty feline into a plushy ball for a classic game of fetch, with the squeaky head and rear attaching together with a sturdy hook and loop fastener. The Double Play Pal also expands like an accordion for tugging, and can be stuffed with an empty plastic water bottle. Combine crinkly affection with a tough but lovable plush character and you've got the ultimate boredom-busting toy and a tired, happy dog.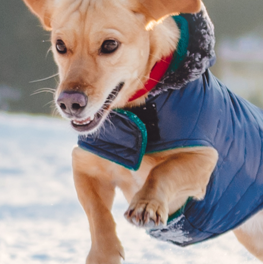 training & play | dogs
Not every pup enjoys plunging temperatures, which can really cut into their recreational time. Whether it's you or your dog who hates being outside when the air gets frosty, your dog needs playtime.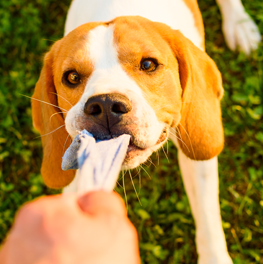 training and play | dogs
Games and play are a fun way to interact with your dog, but you need to play by the rules.
training & play | dogs
Back to work or school after the long summer? What are you going to do with your pooch?
Related Products
Exterior is made of firm, natural latex for durability; interior uses foam technology for a...
Kooky zoo characters make classic games of fetch more wild and bouncy
Lifelike and loveable duck plush features an interactive squeaker for a whole new level of...