Features
Colorful, crazy tumbler creates erratic, unpredictable movements that will endlessly entertain dogs of all ages
Dispensing pocket holds your pal's favorite treats and kibble, providing stimulation in a rewarding and mind-building manner
Cleverly combines plush with durable canvas texture and jingling sounds to engage the senses and pique interest to keep playtime rolling
Where To Buy
Product Description
Bounce, jingle, roll and reward. The Hartz Treat Bouncer is a toy like no other. Made from soft, durable nylon, this plush ball showcases a crazy shape that causes it to toss and turn unpredictably for a new twist on the classic game of fetch. A plastic tube stretches from end to end and can be filled with Fido's favorite treats or kibble, which dispenses during some good old fashioned ruff-housing.
To keep playtime rolling, the Treat Bouncer rattles for audible entertainment that's sure to delight playful pups of all ages. Remember to supervise your pup with any toy.
Related Articles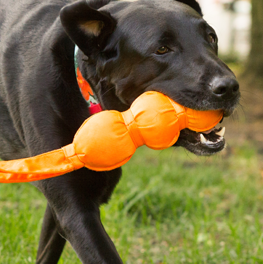 getting started | dogs
When you go to adopt your first dog, there are a few things you'll be leaving the animal shelter with. These include essentials like a leash and collar, as well as pet ID tags and perhaps a sleeve of tennis balls.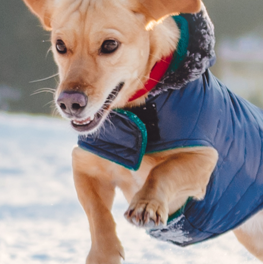 training & play | dogs
Not every pup enjoys plunging temperatures, which can really cut into their recreational time. Whether it's you or your dog who hates being outside when the air gets frosty, your dog needs playtime.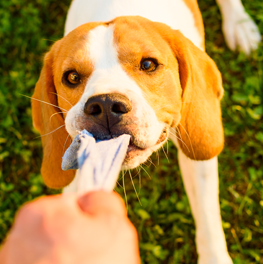 training and play | dogs
Games and play are a fun way to interact with your dog, but you need to play by the rules.
Related Products
Colorful and festive toy can be stuffed with treats to make playtime even more exciting
Keep your pet mentally engaged as they figure out how to get the treats out...
Colorful, crazy tumbler creates erratic, unpredictable movements that will endlessly entertain dogs of all ages