Features
Perfect for senior and small dogs; provides fun and tender chewing entertainment with the irresistible flavor of chicken your dog will crave
Includes 18 tender dog chews wrapped with 100% real chicken breast meat to boost the flavor factor
Contains no rawhide and is highly digestible
Chewy texture is great for senior dogs with sensitive teeth and smaller dogs with little mouths
Check out all our varieties of Oinkies to twist up your pup's treat stash
Where To Buy
Product Description
Your dog is part of your family, which is why we've gone back to basics and developed a dog treat that's long-lasting and delicious.
Oinkies are hand rolled from 100% real pig skin. And because they're rawhide free, Oinkies are highly digestible and satisfy your furry friend's innate instinct to chew. Twice baked and naturally smoked to achieve a savory flavor dogs go crazy for, the sound of the resealable bag will cause instant nose twitches and a bit of drool!
Treat your senior or small canine companions to a dog chew you can feel good about feeding. Tender Treats boast a chewy texture which allows senior dogs with sensitive teeth, and smaller dogs with little mouths to enjoy a delicious, mouthwatering treat. What's not to love?!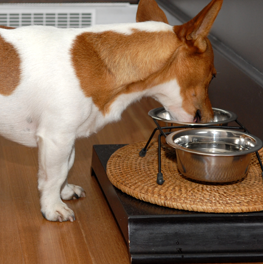 health and nutrition | dogs
It's important to feed your dog foods from all of the essential food groups on a daily basis.
Using treats in dog training can be difficult. It's tempting to either hand them out too freely or to refrain from using them too much. The key is to find a balance.
health and nutrition | dogs
Certain health conditions can be supported with nutritional supplements.
Related Products
Satisfies the natural desire to chew and gently massages your dog's gums while helping to...
Satisfy your aggressive chewer with Hartz® All Natural Bones for Dogs. Our bones are slow-roasted...
Perfect for senior and small dogs; provides fun and tender chewing entertainment with the irresistible...