Features
Petite and loveable jungle animal plush toy features an interactive squeaker for a whole new level of fun and dynamic play
Includes 1 plush toy suitable for small dogs in assorted styles: lion, tiger and elephant
Constructed from materials to withstand chewing and everyday play with a soft side your dog will appreciate
Helps keep your canine companion entertained to prevent boredom, anxiety and destructive behavior
Where To Buy
Product Description
The Hartz Tiny Dog Jungle Plush was made to bring out the wild side of your small dog or puppy. Containing an irresistible squeaker inside, each lightweight zoo animal is easy to carry, shake or toss and sure to delight playful pups and encourage rambunctious play. Soft and cuddly, these toys make the perfect pals for your pooch to curl up with during quiet time. Remember to supervise your pup with any toy.
Related Articles
Training & Play
According to the ASPCA, 44% of all households in the United States have a dog, and 35% have a cat.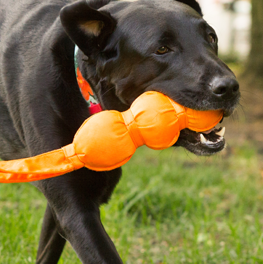 When you go to adopt your first dog, there are a few things you'll be leaving the animal shelter with. These include essentials like a leash and collar, as well as pet ID tags and perhaps a sleeve of tennis balls.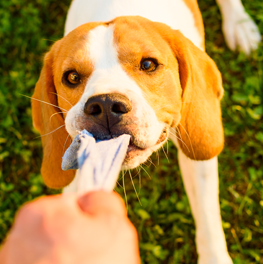 Games and play are a fun way to interact with your dog, but you need to play by the rules.
Related Products
Satisfy your dog's natural urge to chew while promoting the dental benefits of clean teeth...
Exterior is made of firm, natural latex for durability; interior uses foam technology for a...
Petite and loveable jungle animal plush toy features an interactive squeaker for a whole new...