Dentist's Best
Hartz
Hartz Dentist's Best® with DentaShield® Chewy Treats™ 20 Pack
SKU: 3270012542
Features
Satisfies the natural desire to chew and gently massages your dog's gums while helping to minimize plaque and tartar build-up plus freshen breath
Includes 20 chewy beef flavored treats in a classic bone shape; For small dogs under 20 pounds
Scientifically proven to reduce tartar formation by 80% or more
DentaShield reduces new tartar formation by bonding with components in your dog's saliva
Tasty, fully digestible and long-lasting
Where To Buy
Product Description
Dogs suffer from tartar, gum disease and tooth loss just like we do. For pups that prefer to wag tails instead of toothbrushes, Hartz Dentist's Best provides a tasty way to maintain good oral hygiene. Revolutionary DentaShield technology works by bonding with components in your dog's saliva, and is scientifically proven to reduce tartar formation by 80%. The chewing action not only lessens tartar build-up, but also freshens breath and massages gums, all while satisfying your dog's natural desire to chew. Each beef flavored, long-lasting and fully digestible dental chew is sure to cause instant nose twitches and a bit of drool!
Related Articles
health and nutrition
Your dog's teeth and gums reflect and contribute to his overall health.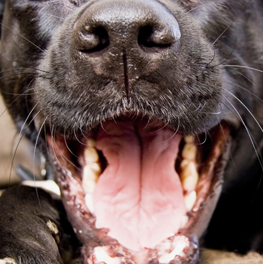 health and nutrition
Oral disease is the number one health problem diagnosed in dogs.
Cleaning your dog's teeth frequently and keeping an eye out for dental problems are simple steps you can take to keep your dog healthy.
Related Products
Satisfies the natural desire to chew and gently massages your dog's gums while helping to...
This long-lasting treat provides fun, chewing entertainment and irresistible flavors your dog will crave
This long-lasting treat provides fun, chewing entertainment and irresistible flavors your dog will crave