Features
Fresh-scented spray kills fleas and ticks through contact
Includes an 8 ounce spray bottle
Can be used weekly for preventative treatment
Starts killing fleas within 10 minutes
For cats and kittens 12 weeks of age and older
Where To Buy
Get through flea and tick season without an itch! Hartz UltraGuard Flea & Tick Cat Spray kills and repels pesky fleas and ticks. Starts killing fleas within 10 minutes. The convenient spray bottle disperses a wide, gentle stream of product.
Directions For Use
Shake well before use. Hold bottle upright about 6 inches from pet and spray lightly until the tips of your cat's fur are moist, taking care to avoid contact with the eyes. Rub spray into your furry friend's coat and rub them dry with a towel after 10 minutes. Comb and brush coat. Repeat weekly if necessary. Also lightly spray cat's bedding.
First Aid
TO HUMANS AND DOMESTIC ANIMALS
CAUTION: Causes moderate eye irritation. Avoid contact with eyes or clothing. Wash hands and exposed skin thoroughly with soap and water after handling.
Do not use on kittens under 12 weeks old. Consult a veterinarian before using this product on debilitated, aged, medicated, pregnant or nursing animals. Sensitivity may occur after using ANY pesticide product for pets. If signs of sensitivity occur, bathe your pet with mild soap and rinse with large amounts of water. If signs continue, consult a veterinarian immediately. Do not use near birds, fish or foodstuffs. Do not use this product simultaneously or within 30 days before or after treatment with or exposure to cholinesterase inhibiting drugs, pesticides or chemicals. However, flea and tick collars may be replaced immediately after use.
FIRST AID
Contains an organophosphate that inhibits cholinesterase.
If in eyes: Hold eye open and rinse slowly and gently with water for 15-20 minutes. Remove contact lenses, if present, after the first 5 minutes, then continue rinsing eye. Call a Poison Control Center or doctor for treatment advice. Have the product container or label with you when calling a Poison Control Center or doctor, or going for treatment.
NOTE TO PHYSICIANS AND VETERINARIANS: This product contains an organophosphate and may cause cholinesterase inhibition. Cholinergic symptoms may include salivation, miosis, incoordination, muscle fasciculation and/or weakness, vomiting and diarrhea. Atropine is antidotal. 2-PAM may be effective as an adjunct to atropine. Call your local Poison Control Center for further information.
NOTICE: This product contains a chemical known to the State of California to cause cancer.
Storage and Disposal
Pesticide Storage: Store at room temperature.
Pesticide and Container Disposal: If empty: Do not re-use this container. Place in trash or offer for recycling if available. If partly filled: Call your local solid waste agency for disposal instructions.
Active Ingredients
Tetrachlorovinphos………………..1.08%
OTHER INGREDIENTS…………….98.92%
TOTAL……………………………….100.0%
EPA Registration Number
2596-126
Net Contents
8 fl. oz.
Related Articles
Your cat's odd behavior can be a sign of a serious condition that will require immediate veterinary care.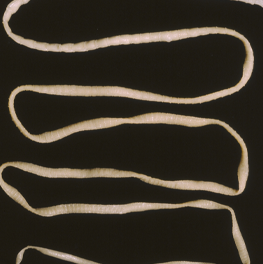 As a cat owner, it's important to know about the different types of worms and their potential effects on your cat's health. Humans can become infected too, so keeping your cat parasite-free is truly important.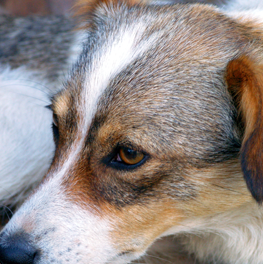 An important step in flea control is dealing with the infestations themselves. Here's how to get rid of fleas in your pet's skin and hair.
Related Products
Fresh-scented spray kills fleas and ticks through contact
Fresh-scented spray kills fleas and ticks through contact
Fresh-scented spray kills fleas and ticks through contact