Features
This soft little critter shakes and vibrates across the floor, just daring your cat to pounce and play
Pull this toy's tail, stand back and watch the cat attack
Satisfies predatory hunting instincts
Exercise your cat's natural instincts to explore and thrive in the world around them with toys that stimulate all of their natural play needs
Where To Buy
Product Description
Encourage a classic game of cat and mouse with the Hartz Just For Cats Running Rodent. Pull the tail, stand back and watch the furry toy scamper and scurry while your cat follows in hot pursuit. Designed to activate your little hunter's prey-chasing instinct, this mouse looks the part – complete with ears, nose, beady eyes and a chase-worthy tail. The vibrations are quiet, so this rodent won't startle skittish kitties. Can your cat capture this unruly rodent?
Related Articles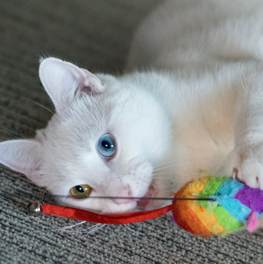 Between hiding, chomping, or just getting bored with them, your cat can never have enough toys.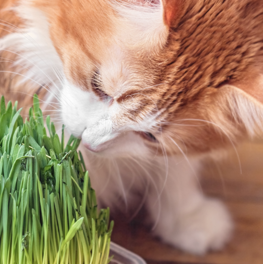 Catnip is a plant that has a hypnotizing effect on the feline family, but how exactly does it work?
Related Products
Fun for owner and kitty alike! These realistic looking and sounding birds bring a whole...
Catnip stimulates your favorite feline to encourage play and increase exercise to inspire even the...
Lifelike bird plush features motion-activated chirping for a whole new level of fun and interaction