Features
Cleansing, citrus-scented shampoo kills fleas and ticks through contact
Includes one, 18 fluid ounce bottle
Can be used weekly for preventative treatment, while cleaning and deodorizing
For puppies 6 months of age and older
Where To Buy
Product Description
Hartz UltraGuard Rid Flea & Tick Dog Shampoo provides your pup with relief from pesky fleas and ticks. The citrus-scented cleansing formula kills fleas and ticks through contact. Made for dogs and puppies 6 months of age and older.
Directions For Use
To use, wet pet's coat thoroughly with water and rub shampoo into coat, ensuring not to get suds into the eyes.

Massage from head to tail until coat is completely covered with a foamy lather.

Let stand or continue to massage for 5 minutes. Rinse and towel dry.

Repeat weekly if necessary.
Related Articles
grooming | dogs
Coat care basics include brushing, bathing, regular inspections and a healthy diet.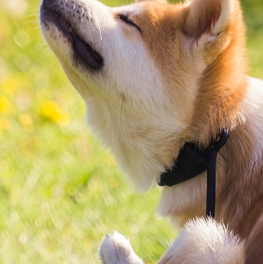 fleas
Flea control is very important. It would be a mistake to think of fleas as simply an annoyance for your dog. Fleas can transmit several diseases and heavy flea infestations can be especially dangerous.
health and nutrition
Ticks are dangerous parasites. Ticks on dogs can lead to multiple diseases that can be very harmful. Get the facts and learn how to protect yourself and your pet.
Related Products
Cleansing, fresh-scented shampoo kills fleas and ticks through contact
Water-resistant, on-pet powder kills fleas, ticks and lice for up to 7 days
The patented and easy-to-use Pro-Glide™ angled applicator with rounded edges easily gets through dog's fur,...