Features
Squeakable, colorful, vintage-inspired toy is great for chewing, chasing, fetching and ruff-housing
Includes 1 toy constructed from rugged latex material for durable, long lasting fun that's great for indoor and outdoor play
Textured surface for a fun and stimulating experience dogs of all ages will enjoy
Where To Buy
Product Description
The charming Hartz Frisky Frolic characters are full of color and attitude, taking cool to a whole new level. Made from latex with a textured surface, each provides a fun and stimulating chew experience. Great for indoor or outdoor play.
Related Articles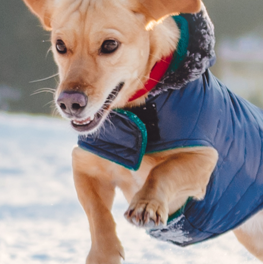 Not every pup enjoys plunging temperatures, which can really cut into their recreational time. Whether it's you or your dog who hates being outside when the air gets frosty, your dog needs playtime.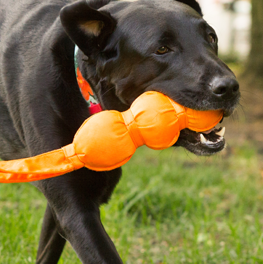 When you go to adopt your first dog, there are a few things you'll be leaving the animal shelter with. These include essentials like a leash and collar, as well as pet ID tags and perhaps a sleeve of tennis balls.
Ever wish that you and your dog could kick back and enjoy a few tracks off of your favorite album?
Related Products
Squeakable, colorful, vintage-inspired toy is great for chewing, chasing, fetching and ruff-housing
Squeakable, colorful, vintage-inspired toy is great for chewing, chasing, fetching and ruff-housing
Squeakable, colorful, vintage-inspired toy is great for chewing, chasing, fetching and ruff-housing