Features
Combines a plush toy with a rope for tugging and tossing fun
Specially sized for petite pooches
Lightweight design is ideal for on-demand games of fetch or tug with a soft side your furry friend will love curling up with during nap time
Where To Buy
Product Description
Run your dog ragged with the Hartz Heads n' Tails Dog Toy. The clever combination of soft plush and tough cotton rope keeps your petite pooch occupied for hours with tossing, tugging, chasing and shaking fun.
Related Articles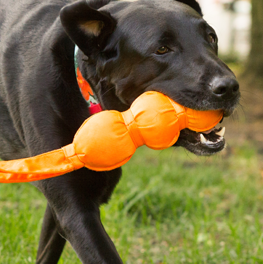 When you go to adopt your first dog, there are a few things you'll be leaving the animal shelter with. These include essentials like a leash and collar, as well as pet ID tags and perhaps a sleeve of tennis balls.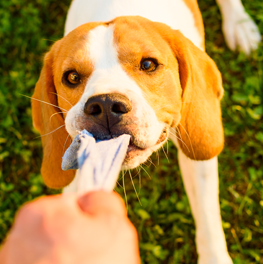 Games and play are a fun way to interact with your dog, but you need to play by the rules.
Whether you send your dog to school or train him at home, consistency is the key to good behavior.
Related Products
Made for pups who are tough on their toys, Tuff Stuff is built for energetic...
Plush toy includes four squeakers and crinkly texture to engage your pal in play
Satisfy your dog's natural urge to chew while promoting the dental benefits of clean teeth...