Features
Kills fleas, flea eggs and brown dog ticks plus prevents re-infestation for up to 2 weeks
Includes one, 18 fluid ounce bottle
Enriched with aloe to provide soothing relief from itchy, irritated skin
Can be used weekly for preventative treatment, while cleaning and deodorizing
For dogs and puppies 6 months of age and older
| Age | Type | Scent | Size |
| --- | --- | --- | --- |
| 6 Months & Older | for Dogs and Puppies | Fresh Scent | 18 oz. |
| 6 Months & Older | for Dogs and Puppies | Citrus Scent | 18 oz. |
| 6 Months & Older | for Dogs and Puppies | Fresh Scent | 18 oz. |
| 12 Weeks & Older | for Dogs and Puppies | Fresh Scent | 18 oz. |
| 6 Months & Older | for Dogs and Puppies | Oatmeal | 18 oz. |
| 6 Months & Older | for Dogs and Puppies | w/Aloe | 18 oz. |
Where To Buy
Product Description
Hartz UltraGuard Plus Soothing Aloe Flea & Tick Dog Shampoo provides your pup with relief from fleas and brown dog ticks. The cleansing formula kills fleas and brown dog ticks through contact and prevents re-infestation by stopping flea eggs from hatching for up to 2 weeks. This shampoo is enriched with aloe to help provide soothing relief from itchy or irritated skin. Made for dogs or puppies 6 months of age and older.
Directions For Use
To use, wet pet's coat thoroughly with water and rub shampoo into coat, ensuring not to get suds into the eyes.

Massage from head to tail until coat is completely covered with a foamy lather.

Let stand or continue to massage for 5 minutes. Rinse and towel dry.

Repeat weekly if necessary.
Related Articles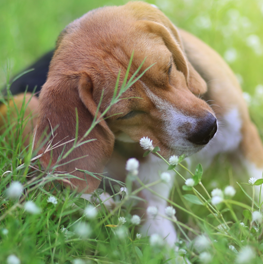 Hartz Flea and Tick Prevention
If fleas are on your dog, you can be sure that they are also in your home. There are three ways you can take action for flea control and prevention: immediate treatment, infestation control and infestation prevention.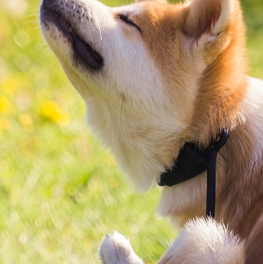 fleas
Flea control is very important. It would be a mistake to think of fleas as simply an annoyance for your dog. Fleas can transmit several diseases and heavy flea infestations can be especially dangerous.
parasite protection
If you own a dog, you may experience a flea problem at some point. What you don't know about fleas could harm you and your pet. Get the facts and keep your pet and home safe.
Related Products
Fast-acting topical drop formula kills fleas, flea eggs, deer and brown dog ticks, plus prevents...
Kills and repels fleas, deer and brown dog ticks for 7 months. Can be worn...
The patented Pro-cision Flo™ applicator easily penetrates short and long fur for application directly to...