Features
Triple active shampoo kills fleas, flea eggs and brown dog ticks plus prevents re-infestation for up to 4 weeks
Includes one, 18 fluid ounce bottle
Conditions and restores shine
Can be used weekly for preventative treatment, while cleaning and deodorizing
Leaves pet smelling clean and fresh for 5 days
For dogs and puppies 12 weeks of age and older
| Age | Type | Scent | Size |
| --- | --- | --- | --- |
| 6 Months & Older | for Dogs and Puppies | Fresh Scent | 18 oz. |
| 6 Months & Older | for Dogs and Puppies | w/Aloe | 18 oz. |
| 6 Months & Older | for Dogs and Puppies | Citrus Scent | 18 oz. |
| 6 Months & Older | for Dogs and Puppies | Fresh Scent | 18 oz. |
| 6 Months & Older | for Dogs and Puppies | Oatmeal | 18 oz. |
| 12 Weeks & Older | for Dogs and Puppies | Fresh Scent | 18 oz. |
Where To Buy
Product Description
Hartz UltraGuard Pro Flea & Tick Dog Shampoo provides your pup with relief from fleas and brown dog ticks. Designed to wash away your dog's troubles, this triple action shampoo kills fleas and brown dog ticks through contact, while also preventing re-infestation by stopping flea eggs from hatching for up to four weeks. Plus, it conditions your pet's coat and restores its shine. Made for dogs or puppies 12 weeks of age and older.
To use, wet pet's coat thoroughly with water and rub shampoo into coat, ensuring not to get suds into the eyes. Massage from head to tail until coat is completely covered with a foamy lather. Let stand or continue to massage for 5 minutes. Rinse and towel dry. Repeat weekly if necessary.
It is a violation of Federal law to use this product in a manner inconsistent with its labeling.
READ ENTIRE LABEL BEFORE EACH USE.
USE ONLY ON DOGS.
DO NOT APPLY TO PUPPIES LESS THAN 6 MONTHS OLD.
First Aid
If in Eyes:
• Hold eye open and rinse slowly and gently with water for 15-20 minutes.
• Remove contact lenses, if present, after the first 5 minutes, then continue rinsing eye.
• Call a poison control center or doctor immediately for treatment advice.
If on Skin
• Take off contaminated clothing.
• Rinse skin immediately with plenty of water for 15 – 20 minutes.
• Call a poison control center or doctor immediately for treatment advice.
NOTE TO PHYSICIAN: Have the product container or label with you when calling a poison control center, doctor or veterinarian, or going for treatment. For additional information on this pesticide product (including health concerns, medical emergencies or pesticide incidents), you may call 1-800-275-1414, twenty-four (24) hours a day, seven (7) days a week.
Storage and Disposal
STORAGE AND DISPOSAL
Do not contaminate water, food or feed by storage and disposal.
PESTICIDE STORAGE: Keep this product in its tightly closed original container, when not in use. Store in a cool, dry (preferably locked) area that is inaccessible to children and animals.
PESTICIDE DISPOSAL: Wastes resulting from the use of this product may be disposed of on site or at an approved waste disposal facility.
CONTAINER DISPOSAL: Non-refillable container. Do not refill or reuse this container. If empty: Offer for recycling, if available. If partly filled: Call your local solid waste agency for disposal instructions. Never place unused product down any indoor or outdoor drain.
Active Ingredients
Phenothrin…………………0.270%
Pyriproxyfen………………0.075%
(s)-Methoprene………….0.040%
OTHER INGREDIENTS….99.615%
TOTAL……………………100.000%
Related Articles
health and nutrition
In support of National Immunization Awareness Month, Hartz is highlighting the importance of vaccinating your cat or dog as a critical part of preventative care and responsible pet ownership.
health & nutrition
Health Problems Caused by Ectoparasites and Methods to Control Them on Your Pets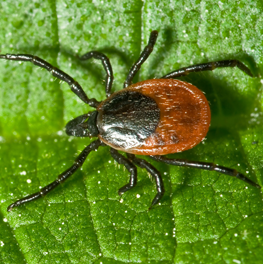 parasite protection
While we could traditionally count on the late spring and summer months as being "flea and tick season," the effects of global warming are extending the season dramatically.
Related Products
Kills fleas, flea eggs and brown dog ticks plus prevents re-infestation for up to 2...
Water-resistant, on-pet powder kills fleas, ticks and lice for up to 7 days
Kills fleas, flea eggs and brown dog ticks plus prevents re-infestation for up to 2...