Features
Cleansing, fresh-scented shampoo kills fleas and ticks through contact
Includes one, 18 fluid ounce bottle
Can be used weekly for preventative treatment, while cleaning and deodorizing
For dogs and puppies 6 months of age and older
| Age | Type | Scent | Size |
| --- | --- | --- | --- |
| 6 Months & Older | for Dogs and Puppies | Fresh Scent | 18 oz. |
| 6 Months & Older | for Dogs and Puppies | w/Aloe | 18 oz. |
| 6 Months & Older | for Dogs and Puppies | Citrus Scent | 18 oz. |
| 12 Weeks & Older | for Dogs and Puppies | Fresh Scent | 18 oz. |
| 6 Months & Older | for Dogs and Puppies | Oatmeal | 18 oz. |
| 6 Months & Older | for Dogs and Puppies | Fresh Scent | 18 oz. |
Where To Buy
Product Description
Hartz UltraGuard Rid Flea & Tick Dog Shampoo provides your pup with relief from pesky fleas and ticks. The fresh-scented cleansing formula kills fleas and ticks through contact. Made for dogs or puppies 6 months of age and older.
Directions For Use
To use, wet pet's coat thoroughly with water and rub shampoo into coat, ensuring not to get suds into the eyes.

Massage from head to tail until coat is completely covered with a foamy lather.

Let stand or continue to massage for 5 minutes. Rinse and towel dry.

Repeat weekly if necessary.
Related articles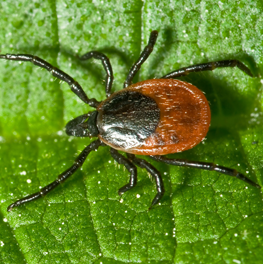 parasite protection
While we could traditionally count on the late spring and summer months as being "flea and tick season," the effects of global warming are extending the season dramatically.
parasite protection
Ticks are parasites that will attach to both your dog as well as you. Like the flea, ticks must take a blood meal to survive. Here are some tick facts that will help you understand how to protect yourself and your dog.
health and nutrition
If ticks are in the neighborhood, a casual walk through grass or shrubs can result in ticks latching onto your dog. Following are a few ways to treat your dog, home and yard to keep ticks from biting.
Related Products
The patented and easy-to-use Pro-Glide™ angled applicator with rounded edges easily gets through dog's fur,...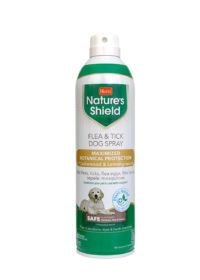 Both a treatment and a preventative, Hartz Nature's Shield Home Spray incorporates plant-based ingredients to...
Cleansing, fresh-scented shampoo kills fleas and ticks through contact