Features
Perfect for small dogs, great for medium sized dogs
Fun bone shape & long lasting texture
Includes 25 lasting chew bones wrapped with 100% real chicken breast meat to boost the flavor factor
Contains no rawhide and is highly digestible
Check out all our varieties of Oinkies to twist up your pup's treat stash
Where To Buy
Product Description
Oinkies are hand rolled from 100% real pig skin. And because they're rawhide free, Oinkies are highly digestible and satisfy your furry friend's innate instinct to chew. Lasting Chew Bones are fun, long lasting, irresistible treats – designed in the shape of a bone so your dog can grip the ends, and wrapped with mouthwatering 100% real chicken to provide delicious layers of entertainment! Oinkies Lasting Chew Bones are made to lock in that rich, savory flavor that your dog can only get from Oinkies.
Related Articles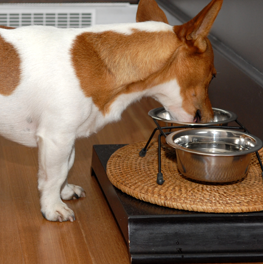 health and nutrition | dogs
It's important to feed your dog foods from all of the essential food groups on a daily basis.
Dogs
They call them the dog days of summer for a reason. Heat and humidity are no fun for any of our furry friends, and chances are that on the worst of those 90-degrees-or-higher afternoons, your dog will be sprawled on the coolest tile floor in the house.
getting started
It's the season for vacations and weekend getaways. You might have a friend or a family member who has recently asked you to take care of his or her furry companion while they are away on a trip.
Related Products
This long-lasting treat provides fun, chewing entertainment and irresistible flavors your dog will crave
Satisfies the natural desire to chew and gently massages your dog's gums while helping to...
This long-lasting treat provides fun, chewing entertainment and irresistible flavors your dog will crave