Features
Made of smooth, durable rubber that is gentle on your dog's mouth but tough enough to withstand hours of playtime and chewing.
Unlike some treat dispensers, this one has a built-in squeaker that is sure to get your pooch excited for playtime.
Keep your pet mentally engaged as they figure out how to get the treats out of the Treat Hogging Piglet. Don't let this piggy hog them all!
It is a great toy to keep your dog entertained and prevent boredom. Also great for an interactive game of toss and retrieve.
Where To Buy
Product Description
This fun and interactive treat dispenser will have your dog entertained for hours. Just insert your furry pal's favorite small dry treat or kibble, and watch the treats fall out as the piglet gets tossed and rolled. You can also insert your pup's favorite Hartz Oinkies Pig Skin Twist for added fun!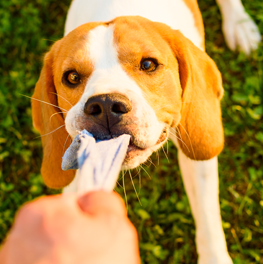 training and play | dogs
Games and play are a fun way to interact with your dog, but you need to play by the rules.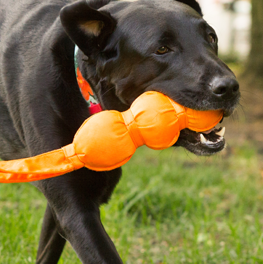 getting started | dogs
When you go to adopt your first dog, there are a few things you'll be leaving the animal shelter with. These include essentials like a leash and collar, as well as pet ID tags and perhaps a sleeve of tennis balls.
training & play | dogs
According to the ASPCA, 44% of all households in the United States have a dog, and 35% have a cat.