Features
Specially formulated for dogs with itchy, irritated skin, this soothing, extra-gentle hydrating oatmeal shampoo provides a boost of hydration and moisture
Includes 18 fluid ounces of extra-gentle, buttermilk scented shampoo
Suitable for dogs of all ages and hair lengths, this super sudsy solution is kind to sensitive skin and easy-to-lather for a thoroughly clean coat that's soft and shiny
2018 Women's Choice Award winner
Where To Buy
Product Description
Hartz Groomer's Best Soothing Oatmeal Dog Shampoo is just what your confident canine needs to look and feel their best. Specially formulated for dogs with itchy, irritated skin, this extra-gentle oatmeal solution provides a boost of hydration and moisture without being harsh or drying. Suitable for dogs of all ages and hair lengths, this super sudsy solution provides on-demand relief and is easy-to-lather for a thoroughly clean coat that's soft and shiny from head to tail.
Made with pet safe ingredients to keep your pampered pup smelling fresh with a subtle buttermilk fragrance.
Talk about wag-worthy. 2018 Women's Choice Award winner! The Women's Choice Award honors products that have been selected by women as the most recommended brands. These are brands women can trust when making purchasing decisions for the home and their families.
Related Articles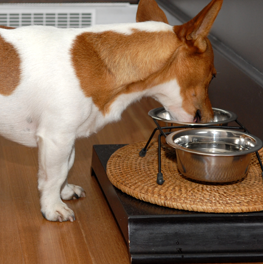 health & nutrition
It's important to feed your dog foods from all of the essential food groups on a daily basis.
training and play
When you move through different parts of the house or outside for a walk, either you or your dog will be leading the way.
Related Products
Mild, tearless formula specially formulated for the delicate skin and coat of puppies without being...
Stop dreading shedding with a revolutionary tool that removes 3 times more fur than brushing...