Features
Plush duck toy can be stuffed with treats to make playtime even more exciting
Features a durable, flexible pocket that withstands gnawing and pawing from persistent pups, and provides stimulation in a rewarding and mind building manner
Contains a squeaker and crinkly, textured wings to entice ruff-housing
Where To Buy
Product Description
Turn playtime into puzzle time with the Hartz Squeak & Treat. This feathered friend is a thoughtful combination of soft plush and a bit of a mystery. Clever canines will have a tail waggin' good time perfecting their treat retrieving skills while satisfying their need for stimulation in a rewarding and mind-building manner. Simply stretch the flexible pocket and drop in a few treats, then watch as your playful pal figures out how to finesse their way to a tasty prize. The treat pouch is durable to withstand pawing and gnawing from persistent pups. Crinkly wings and a hidden squeaker add to the fun.
When Fido is stuffed, the Squeak & Treat makes for a perfectly plushy cuddle buddy too! Remember to supervise your pup with any toy.
Related Articles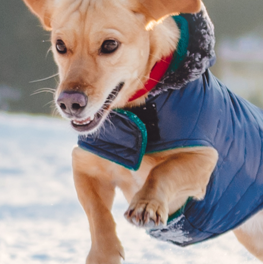 training & play | dogs
Not every pup enjoys plunging temperatures, which can really cut into their recreational time. Whether it's you or your dog who hates being outside when the air gets frosty, your dog needs playtime.
training and play | dogs
Keeping your dog's toys all together in a single place will make it easy for you to keep track of them. It will also make it easier to go through them on a regular basis and decide which need cleaning and which should be thrown away.
training & play | dogs
According to the ASPCA, 44% of all households in the United States have a dog, and 35% have a cat.
Related Products
Squeakable, colorful, vintage-inspired toy is great for chewing, chasing, fetching and ruff-housing
Kooky zoo characters make classic games of fetch more wild and bouncy
Exterior is made of firm, natural latex for durability; interior uses foam technology for a...