Features
Tell pesky parasites to "bug off" with extra-fine teeth that remove adult fleas, flea eggs and other debris easily with every stroke
Specially designed to work for cats and dogs with all coat types
Doubles as a grooming tool to detangle mats around delicate areas
Ergonomically designed handle allows for maximum comfort and control
Satisfaction Guaranteed
Where To Buy
Product Description
Tell pesky parasites to 'bug off' with the Hartz Groomer's Best Flea Comb. Appropriate for cats and dogs with all coat types, this fundamental grooming tool easily removes fleas, flea eggs and other debris from your pet. The stainless steel teeth are gentle on delicate skin and as an added bonus are helpful in detangling small mats of fur. Plus, the ergonomic design allows for maximum comfort and control that will have you and your furry friend enjoy grooming together.
Related Products
Shedding is a natural, healthy process in all cats, in which they shed in order to remove dead hair which can cause skin irritation.
Cats do a decent job of grooming themselves, but there are a few occasions when a bath is in order.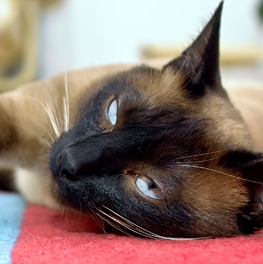 Grooming
Proper brushing will result in fewer hairballs and less matting.
Related Products
Specially formulated for dogs with itchy, irritated skin. This soothing, gentle hydrating oat extract spray...